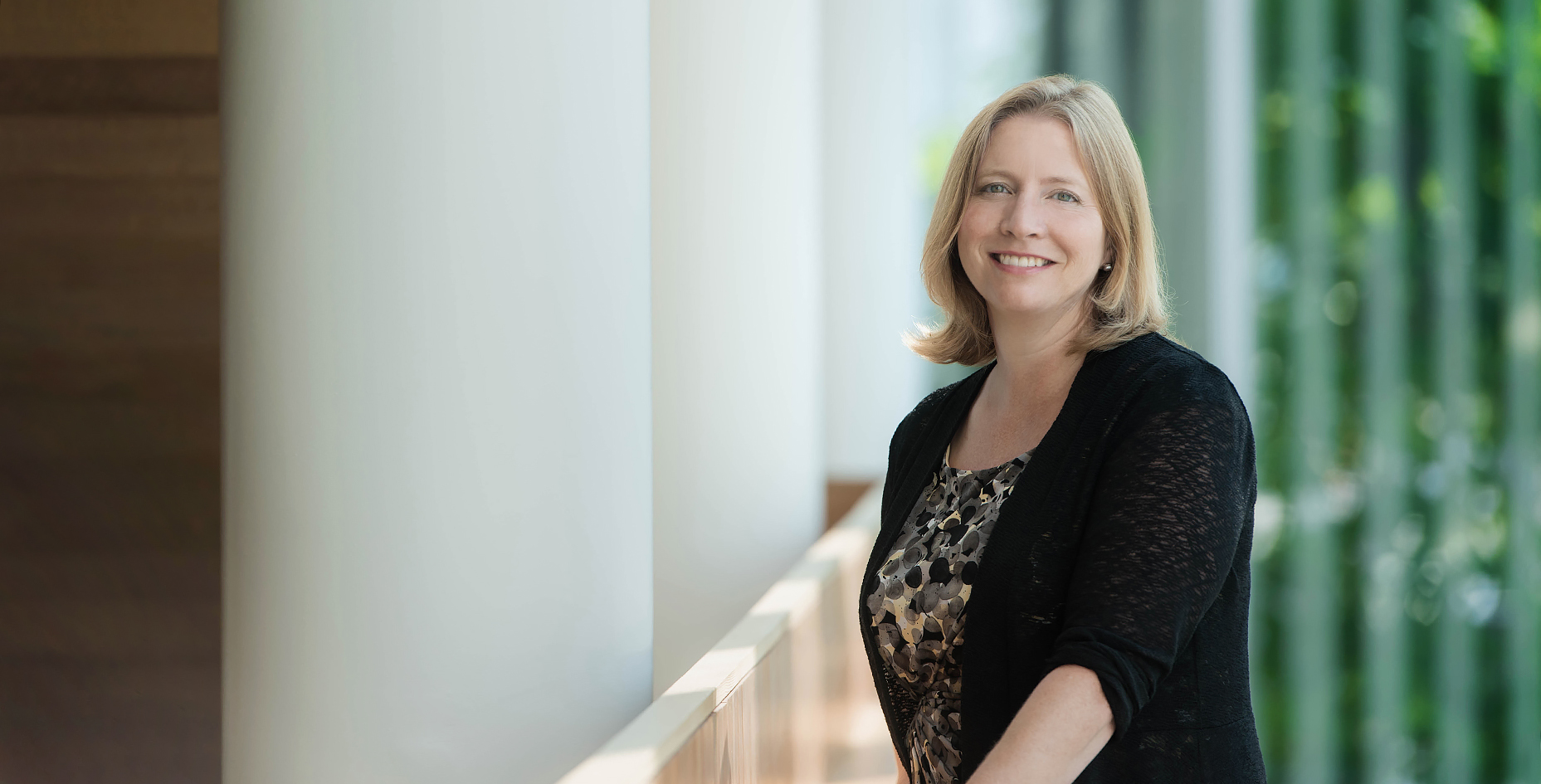 Jennifer Burns
Associate Vice-President, Information Technology
Chief Information Officer
Executive Coordinator: ubc.cio@ubc.ca | 604.822.3634
Reporting to the Provost and Vice-President Academic, Jennifer provides leadership in ensuring the Institution's digital capabilities meet the needs of UBC's teaching and research community, as well as identifying opportunities to deliver efficient and effective administrative solutions. In our changing landscape, this means engaging the community in discussions and future planning aimed at leveraging emerging new technologies and protecting the community against even more sophisticated cyber threats.
Jennifer is responsible for IT delivery across all of UBC's campuses, and is also responsible for the operation of the UBC Information Technology department and its efforts to deliver leading edge services that are relevant, robust, and readily accessible to faculty and students to support their research and teaching experience. Jennifer views technology as a strategic enabler to the University's vision of creating an exceptional learning and research environment. Her work as AVP and CIO is guided by the values of integrity, transparency, collaboration, and excellence.
Along with overseeing the strategic vision and leadership for UBC, Jennifer also represents UBC in British Columbia's IT leadership community, as well as those across Canada and internationally, comprised of executive leaders in Higher Education and partner organizations world-wide. An experienced leader within higher education and with an extensive background in client services and management, Jennifer is a UBC Commerce alumna, with a focus on Marketing and Entrepreneurship. She has been in management for over twenty years, fourteen of which have been in higher education IT delivery.
Related:
This page was last updated on Monday, August 08, 2022